Public Speech Project 〈Live Party〉
Wagner Project, The Master-Singers of Nuremberg

Photo:Naoya Hatakeyama
Takayama Akira is an artist who expands the possibilities of the theater medium and explores the ways in which it can engage society, on the basis of the question, "What is theater? "

For Aichi Triennale 2019, Takayama brings the city into contact with the pre-war Pan-Asianist concept, "Asia is one," an ideal that justified (or was exploited to justify) Japanese expansionism in Asia. The performance script for the artist's project draws from "The Ideals of the East" by Okakura Tenshin, "Greater Asianism" by Sun Yat-sen, and "A Letter to My Korean Friends" by Yanagi Soetsu. These notable compositions express aspirations for friendship and solidarity among Asian countries, and appeal to the emotions of their readers even today, but they carry the risk of promoting the assimilation of others. At the beginning of the Triennale period, a reading of these texts will be presented in the form of a video with subtitles, and the artist will deliver lectures addressing the aim of the project. In the following two-and-a-half months, the three texts will be interpreted by multiple rappers in Japan, as well as brought into the hip-hop communities of three cities in Asia, and reformulated in their respective languages and styles. The project will conclude with a party that connects Nagoya and the three Asian cities through a live broadcast. Here, the "emotional solidarity" that Pan-Asianism originally strived for will be updated in the present through public speeches.
TAKAYAMA Akira (Port B)
Born 1969 in Saitama, Japan
Based in Tokyo, Japan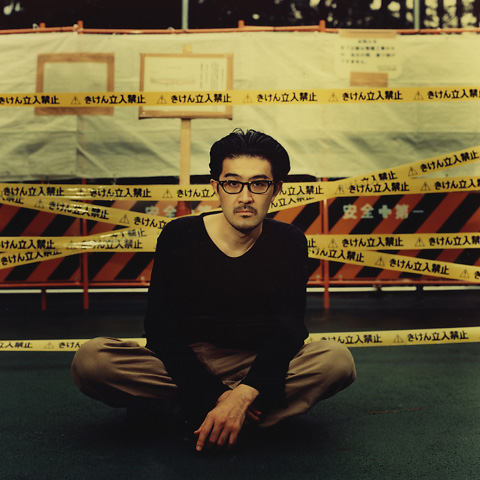 Takayama Akira formed the creative collective Port B in 2002. He produces a wide range of works and projects that include tour-style performances, video installations, social experiments, discussions, and sightseeing tours. Underlying all of his work is the question, "What is theater?," which he explores by expanding the possibilities of the medium and the ways in which it can engage society. Drawing on theories of spectatorship, Takayama proposes a form of theater that serves as a device enabling creative and thought-provoking encounters with parts of the city and society that remain invisible. In 2013, he founded Port Urban Research Center, which applies theatrical methods to tourism, urban planning, social practices, and media development, among other activities.
Selected Works & Awards
2018

Our Songs – Sydney Kabuki Project

, Biennale of Sydney 2018, Sydney, Australia

2017

McDonald's Radio University

, Kunstlerhaus Mousonturm Frankfurt, Frankfurt, Germeny

2014

Yokohama Commune

, Yokohama Triennale 2014, Kanagawa, Japan

2014

Evakuieren

, nachtkritik-Theatertreffen 2015, Germany

2013-

Tokyo Heterotopia

, Festival/Tokyo, Tokyo, Japan
Information
| | |
| --- | --- |
| Dates | Sun, Oct 13. 19:30 |
| Duration | 3 hours |
| Language | Japanese |
| Note | No children under school age are permitted. |
Live & Lounge Vio
Address
2-1-9 flex blg. b2
Shinsakae, Naka-ku, Nagoya
460-0007 JAPAN
Access
・3 minutes on foot from Shinsakae Station on the Higashiyama Subway Line.